Guelph Organic Conference Workshop
"Biodynamics and Camphill Community Agriculture"
by Allan Kuhn and Annette Parsons
Saturday, January 26, 3:30-4:45pm
WORKSHOP DESCRIPTION: The Camphill movement began under the leadership of Dr. Karl Koenig, an Austrian pediatrician and educator who fled the Nazi invasion and settled in Aberdeen, Scotland. He and some colleagues, inspired by the work of Rudolf Steiner, founded the first Camphill community for children living with disabilities. From that small beginning, the movement now includes more than 118 residential communities.
Camphill Communities Ontario (CCO) came into existence in 1986, beginning as a home and school setting for children and adolescents, and evolving into an adult-centred community as the residents aged. Today, CCO comprises a rural location near Angus and an urban location in downtown Barrie, encompassing many homes and apartments as well as land and farm activities, studios for artistic work, a pottery and a woodworking shop.
Since Agriculture and Horticulture have always been a major part of Camphill, there is a strong tradition of people of all abilities working and caring together for the Land, producing together high-quality vegetables, and celebrating together the fruits of our labour.
TOPICS COVERED WILL INCLUDE:
Intro, History of Camphill, & History of Camphill Communities Ontario
Biodynamics as fourth pillar of Camphill Movement
Other examples of successful Biodynamic and Organic Social Enterprises
Future of Farming at Camphill Communities Ontario & Conclusion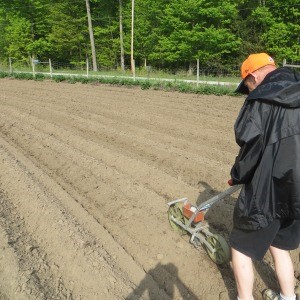 SPEAKERS ALLAN KUHN & ANNETTE PARSONS: Allan completed both the Provincial Apprenticeship and the Demeter Apprenticeship and graduated from Organic Agriculture Management College all in North Rhein Westphalia, Germany. Since 2007 Allan has been working at Camphill Communities Ontario, managing their five-acre Market Garden, and vending at local Farmers Markets. Annette completed her training in the Horticultural Program at Banting in Alliston. Since graduating she has been part of the Agricultural Day programming at Camphill Communities Ontario, helping both in the Market Garden and the Herb Garden. For the past four years she has been vending at local Farmers Markets.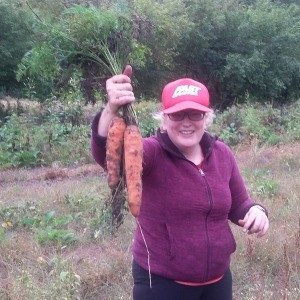 ***Plus, a "Meet and Greet" Hosted by the Society for Biodynamic Farming and Gardening in Ontario & Demeter Canada Saturday, January 26th, 2019 (time to be determined), UC 334 (3rd Floor of the University Centre).
Register before Tuesday, January 10th at midnight EST to receive Early Bird rates!